Welcome to Micro Service Inc.
Micro Service Inc. is the most experienced and trusted installation, antenna rigging, and turnkey solution leader in Canada. In the recent years, we have stepped up our services to cater to the next generation network operator needs. We are known for delivering services on time. Our commitment to customer satisfaction is unmatched.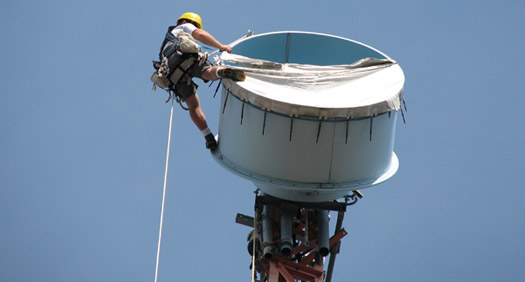 In our 40 years of operation, we've worked for numerous tier one service providers and have proven ourselves as a leader in that space. We install antennas, cables, and steel on towers for the cellular industry. We also perform fiber testing, RFC2544 Ethernet back-haul testing, and provide you with cutting edge, IP-based microwave equipment from numerous vendors.
We provide advanced equipment for our employees.